June caregiving news
June can be a demanding month for many as we head into summer. As a busy caregiver who may be juggling work, kids, and other family members, we hope you are able to also take some time for yourself this summer.
June 6th is What Matters Most To You Day!
Providing patient and family centred care is important because it results in better outcomes for patients and greater satisfaction with care. "What Matters to You?" Day supports this by putting the patient and family voice at the centre of care, by focusing on what matters to them. Family Caregivers of BC did an informational survey in honour of What Matters Most To You Day and put together an infographic with your answers. Read more to find out what they were!
Our first webinar
in June is about a visit to acute care.
It will cover topics from what to have ready to take with you to the ED; how to interact with health care providers, who to talk to and when; how to advocate for your care recipient without being labelled a pest, and how to work with acute care staff for the best discharge possible.
Our second webinar is about self-compassion. Self-compassion is an essential skill to have when you're facing the challenges of caregiving. Tune in to find out how self-compassionate you are and how you can turn the caring and compassion you feel for others towards yourself when you need it most.
Wishing you all the best, and we hope to see you on an upcoming online webinar session!
Your friends at Family Caregivers of BC
PS. Caregivers cope with pain too. Visit
Pain BC
or call them toll-free at 1-844-430-0818 to get help with chronic pain.
Need help now? Call our toll-free caregiver support line at 1-877-520-3267
We're available

8:30

- 4 Mon-Fri
Free webinar

June 8

: Acute Care for Caregivers
In today's world we hear a lot about disaster planning and preparing for events we hope will never happen. A visit to Acute Care can feel like a disaster but with a bit of a road map and groundwork, it doesn't have to. This webinar will help you think about a possible visit to the Emergency Department and/or an admission into Acute Care. It will explore some of the difficulties commonly experienced and how they might be addressed. Join us at

Noon PST

on June 8th for this informative webinar
Self-compassion
Perhaps you have had people tell you "Look after yourself or you will burn-out" and you aren't even sure what that would look like. An important way to start is with self-compassion. Join Jodie McDonald, a consultant with Family Caregivers of BC and an integrative body psychotherapist, in this webinar on self-compassion. Learn what it is, what it is not, and how you can develop it. In the words of Dr. Kristen Neff, ground breaking researcher in the field "With self-compassion, we give ourselves the same kindness and care we'd give to a good friend". Join us on

June 29th at 6:30 pm PST

.
Balancing Work and Caregiving
"Balancing caregiving and work situations vary tremendously and no single action plan works for everyone."
In the June 2017 edition of INSPIRED Senior Living, on page 32, Wendy Johnstone outlines a few strategies to help lighten your load and reduce stress.
News
Caring for aging parents costs Canadians $33 billion annually, according to CIBC. And women are still bearing the brunt of the caregiving work in this country, a number of Canadian studies report.
FindSupport BC is a central access point for locating programs and activities in your region from assistive technology, recreation, and housing options to funding, financial security, and programs of the Ministry of Children and Family Development (MCFD), and Community Living British Columbia (CLBC), Ministry of Social Development and Social Innovation (MSDSI) and many other supports and services. The first of its kind, this searchable database is easy to use with information written in plain language.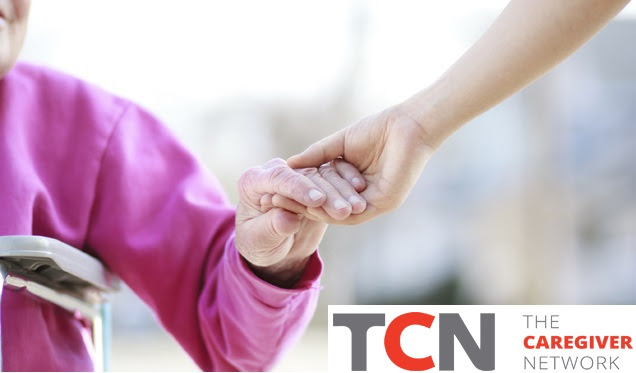 The Spark video series
The Caregiver Network recently produced a web documentary video series called The Spark. The series reveals the powerful journey of caregivers from all walks of live who find the courage to overcome one of life's most daunting challenges - helping family and friends in need of care.
The pilot episode tells the story of Jonathan Collin, a caregiver to his wife dying of breast cancer. In the hopes of brining a spark to his family, Jonathan decides to walk 4,000 km from Montreal, Quebec to Banff.
Get Involved
Family caregivers have insight and experience to share that might help to improve services delivered at the end of life. Janet Dunnett wants to gather this important knowledge. Can you help her? She wants to talk to you. Connect through her website.
Taking part is easy! Sign up to show your commitment to patient and family-centred care, then on June 6th 2017, have a conversation about what matters.
If you are a family caregiver, take time before your visit to reflect on what matters most to you, and share with your and your care recipient's health care providers.