Along with the fearmongering around the proposed
American Universal Health Care system
, these scare tactics are so bizarre.
This article seems to suggest the opposite of what is true. Especially in Canada. Things are different here.
Families 'kept in the dark' as doctors make life-or-death decisions
Times Online
More facts from their study:

88% prescribed drugs in anticipation of pain
83% did not need IV or fluids because they were hurting the patient
40% knew they were dying (but data was unavailable for another 39%)
relatives/caregivers were informed of care plans in 72% of cases

The article says, in part,

"Under the scheme, doctors and nurses collectively agree that there is no possibility of recovery. They then remove beneficial medicines and invasive medication, such as intravenous drips. They may also sedate the patients and withhold food and drink.
"
Can you imagine this happening in Canada? I had to fight with the health care people to recognize that my parents were both dying. There is data to show that gving a dying person IV, and loading them up with fluids while they are dying, can contribute to discomfort, since their body is not process liquids.
I think the reverse is true. My parents were both facing polypharmacy, too many medications, that were doing nothing to extend their lives, nor making them comfortable. I believe, from my reading and speaking to others in Canada, that most physicians fears making a diagnosis of 'palliative', and fear removing particular interventions. My hospice volunteer training, and my experiences demonstrate this.
"Less than half of terminally ill patients and their relatives are offered religious or spiritual support in their final days and hours, while a quarter of doctors are not being trained within hospitals to deal with dying patients."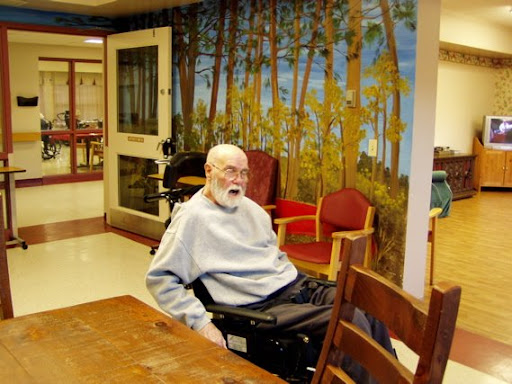 Now this sounds like the truth. This is a North American issue. Many will not admit it. Most will not embrace end-of-life care protocols, such as LCP. It makes sense. We know more about the body as it breaks down. We know that it cannot process nutritional supplements, which, indeed, can be difficult for family members to understand. Again, and again, we must look at research-based information.
You are entitled to knowing the care or treatment plan. Ask the physicians. Demand that you be informed. See:
Questions to ask your physician!
The
Liverpool Care Pathway
for the Dying Patient (
LCP
) provides an evidence based framework for the delivery of appropriate
care
for dying patients.